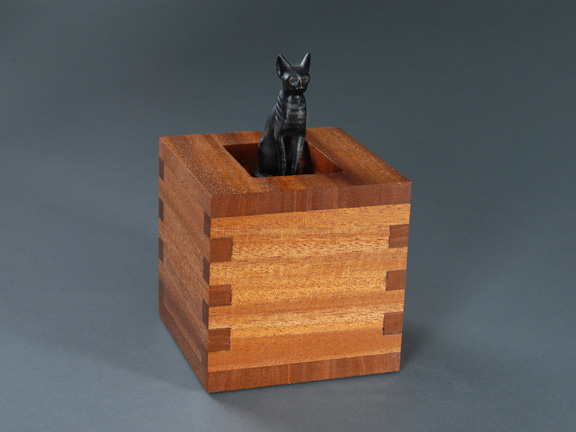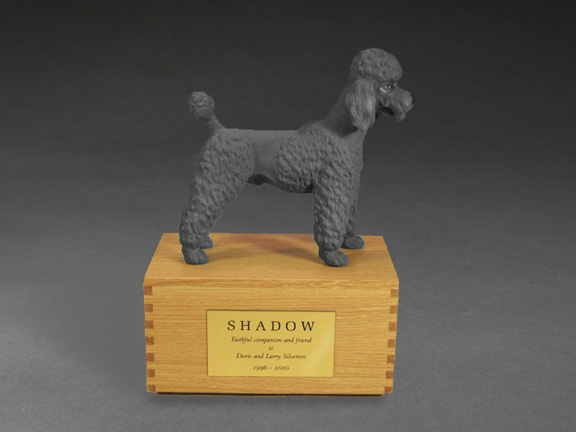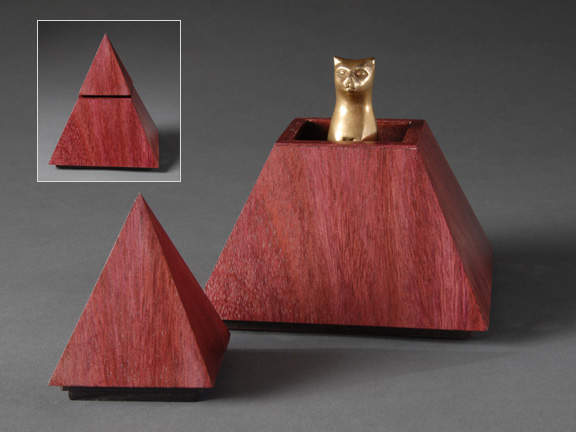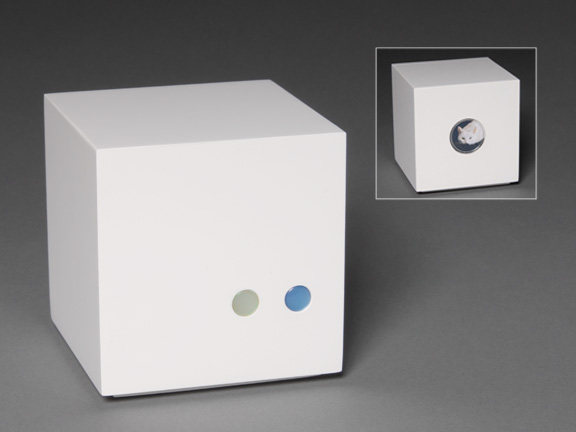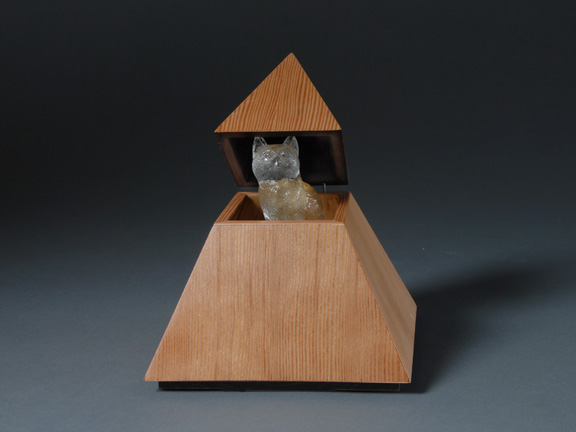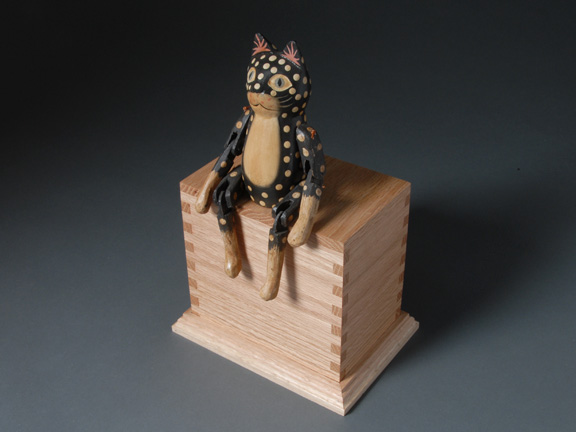 Urn for a very elegant cat. Polished wood and bronze.

In some instances a laser-engraved portrait of the pet can be incorporated into the urn.

Shadow was an exuberant standard poodle. This urn incorporated a ceramic dog figure, polished wood and engraved brass plaque.

Commmemorative urn for a cat that loved to hide. Purple Heart wood pyramid and brass figure.

This contemporary white lacquer urn was commissioned for a white cat that had one green and one blue eye. The reverse side has a small inset photograph. Wood & glass.

For a Himalayan cat. Hinged top reveals small glass cat figure - the top can be left open or closed. A photograph of the pet can be contained within.

Using wood and a jointed figurine, this urn commemorates a playful black and white cat with a colorful personality.

Working with a multitude of materials or found objects, Lawrence and his fellow artists create each cremation urn, funeral urn, keepsake urn or commemorative sculpture as pieces of art that celebrate the life and memory of the unique individual you have come to know and love.

animal companion portfolio