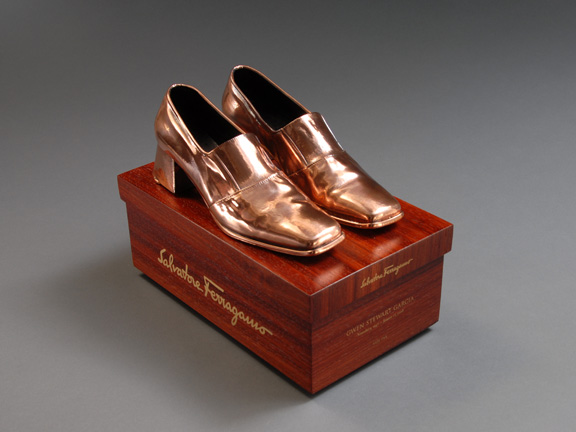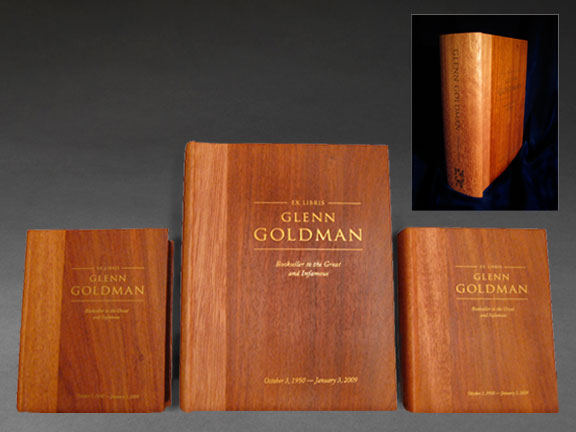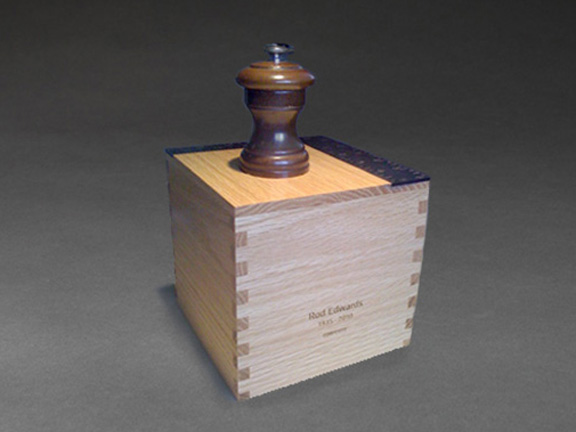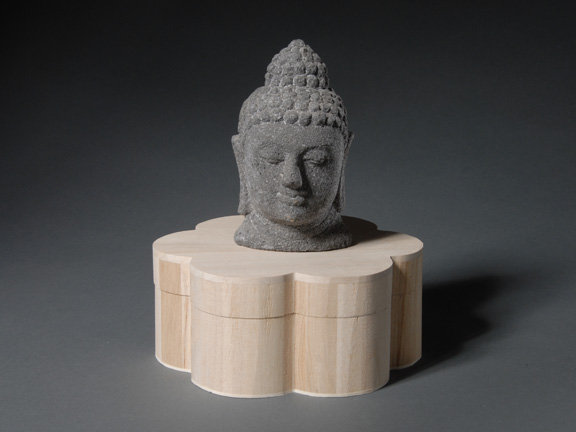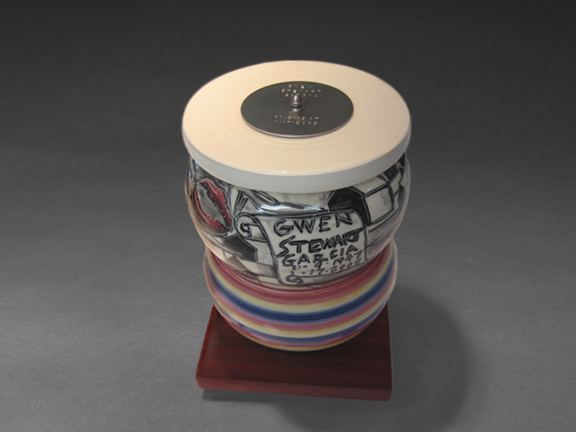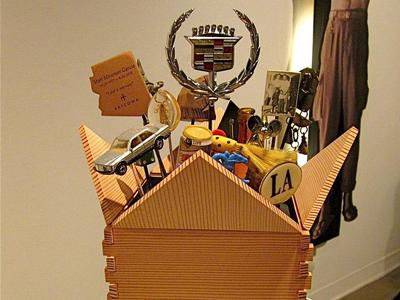 Commemorative urn for a shoe-loving person with a sense of humor. Crafted with rare red wood and bronze, this urn is a replica of the Ferragamo shoe box with the addition of a pair of her favorite shoes, bronzed.

Commemorative urn for a bookstore owner and two keepsake urns for his sons. Mahogany with gold lettering.

An unusual urn for an unusual man: this gentleman took his own pepper grinder wherever he dined and was also a woodworker. His peppermill and measuring square were incorporated into the urn. Laser-engraved epitaph.

This piece was designed for a spiritual person who practiced meditation, simplicity and had a love of Asian art.

Ceramic interment urn with drawings depicting objects from the loved one's life. Stainless steel information disk.

Urn for my father: a complex man with many varied interests from cars to fishing to gambling. His dynamic nature is captured in this collection of found objects exploding from this simple but beautiful wooden cube.

Whether you are dealing with the recent loss of a loved one, or are preparing for your own future funerary needs, Lawrence will work with you to create a unique urn or sculpture. Other artists are also brought in with their special skills in ceramics, glass, laser engraving or metals if the design needs them. 

Anything is possible - from a small keepsake urn made of glass, to a contemporary garden sculpture 

in stainless steel, wood or any other material.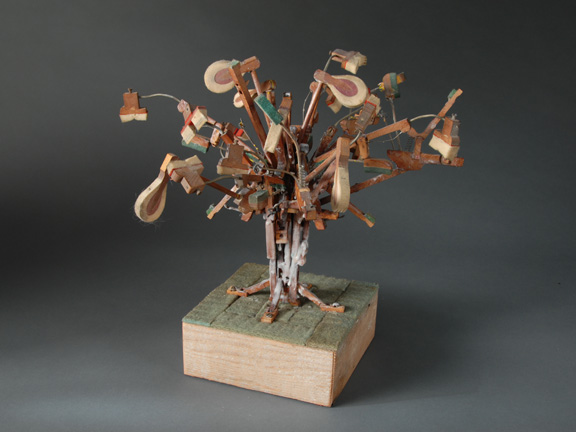 Commemorative sculpture for a musician, made from piano parts.